General Medicine: Complete physicals, DOT, Hazmat/OSHA, Fire Department, and Occupational physicals. Acute and chronic care, same day emergency visits. Laceration repair and treatment of skin conditions.


Pediatric Care: Well and sick child care, immunizations, and newborn hospital care.


Women's Health: We provide pap testing, breast exams, and birth control services.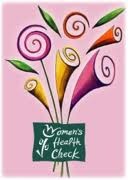 In office surgery: Cryosurgery, removal of warts, moles, skin lesions, and skin tags.


Other Services: Ultrasound, nerve conduction testing, at home sleep studies, and holter monitoring.